mori
Welcome to a culinary experience beyond just the sense of taste. In Mori restaurant you can choose from a wide range of Asian fusion specialties for everyone's tasting.


Welcome to the top of The Well.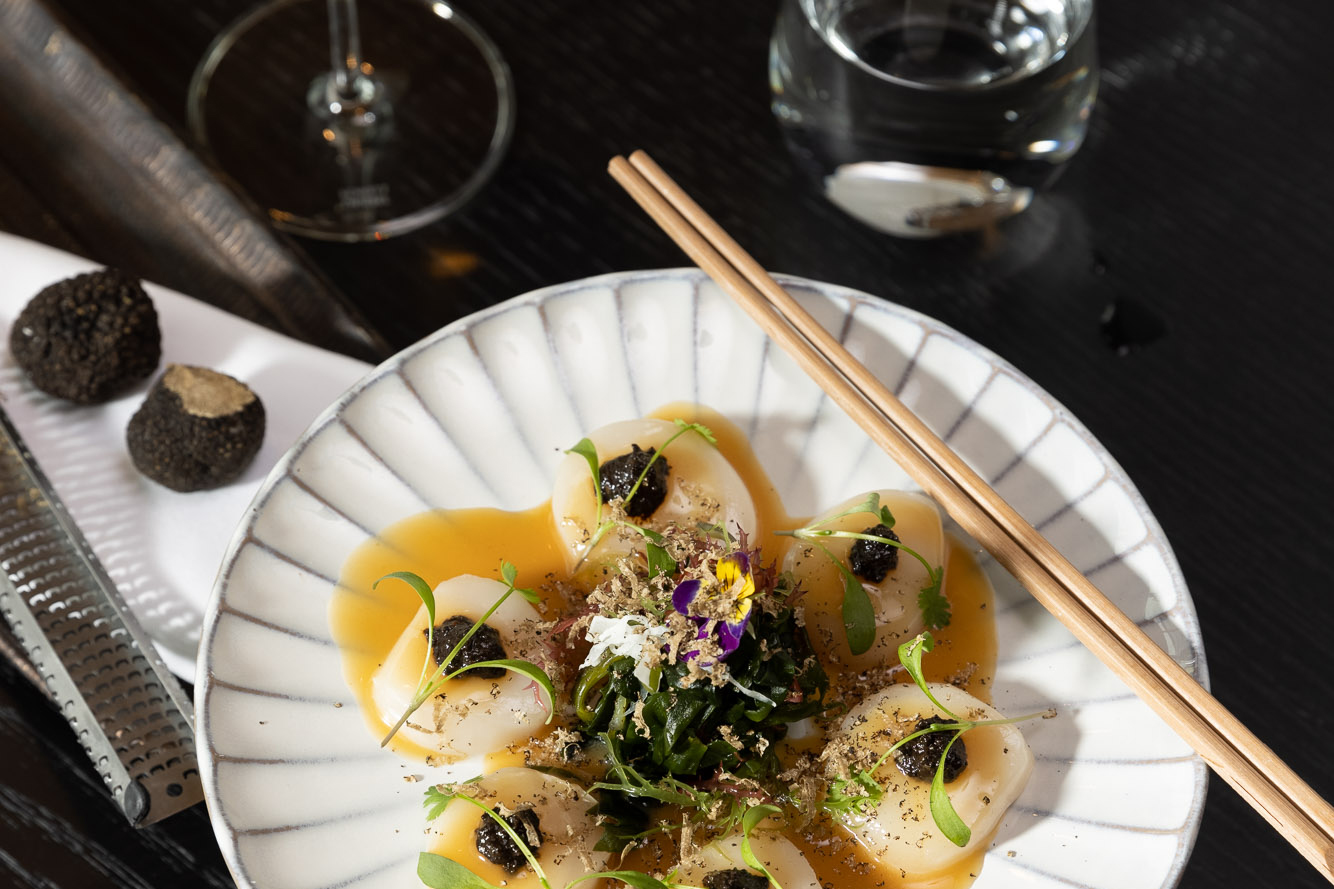 new gastronomic experiences
In Restaurant Mori you are served carefully selected flavours from the Asian cuisine. We have created a unique style with references to the traditional Japanese Kaiseki style, where it is about experimenting with different flavours to create new gastronomic experiences.


With us, you can trust that you and your food are in competent hands. Our staff has a high level of knowledge, and they have extensive experience from other well-known Asian fusion restaurants both nationally and internationally.
destination mori
Mori is Japanese, meaning forest, and with its spectacular location, Mori becomes a destination in the destination The Well.


At Mori we aim to give you an experience worth remembering. That is why we have focused on an open and lively kitchen with a strong focus on the culinary. With us, you get close to the pace and energy of the chefs when they create their work of art.


In the Mori restaurant you get a unique opportunity to enjoy a fantastic dining experience, with the sun setting over the treetops as your background scenery.