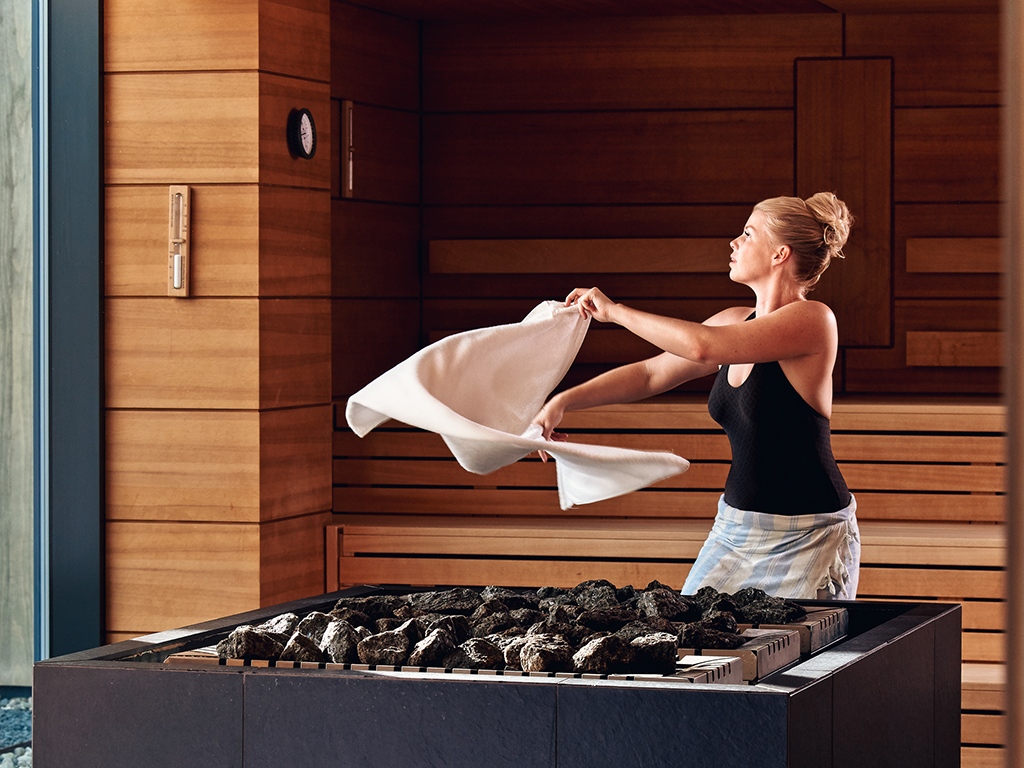 Aufguss
Aufguss is a German word meaning infusion. In an aufguss ritual, the sauna master places balls of ice containing essential oils on top of the sauna heater and pours water over the ice. The ice evaporates in the sauna, increasing the humidity in the air and the temperature.

The sauna master then circulates this warm, moist steam around the sauna using special twirling movements with a towel, often to music.

The aufguss rituals at The Well normally comprise three sessions during which the sauna master places the balls of ice and pours water over the sauna heater. As a rule, an aufguss ritual lasts around 15 minutes.