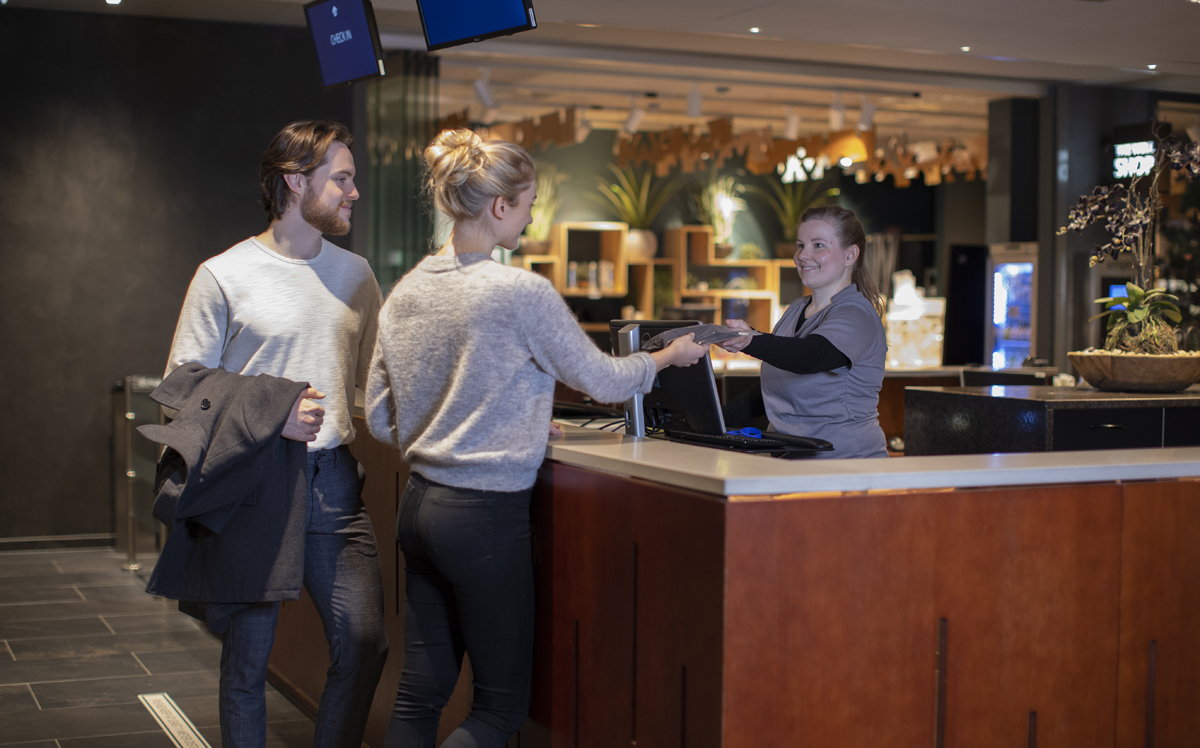 RECEPTION
You check in at reception and provide your contact information. Admission to The Well is for persons over the age of 18 only, and you have to provide identification.

If you prefer to wear swimwear, you can buy The Well's swimwear at reception. Guests are not allowed to wear their own swimwear. This is to keep the spa dry and for hygiene.

When you check in, you will receive an electronic wristband that you use as a key for your locker and as a means of payment during your visit. You hand back the wristband when you check out.

Once you have checked in, you can make your way to the changing rooms, taking with you a bathrobe, towel for the showers and sauna, and a pair of slippers.