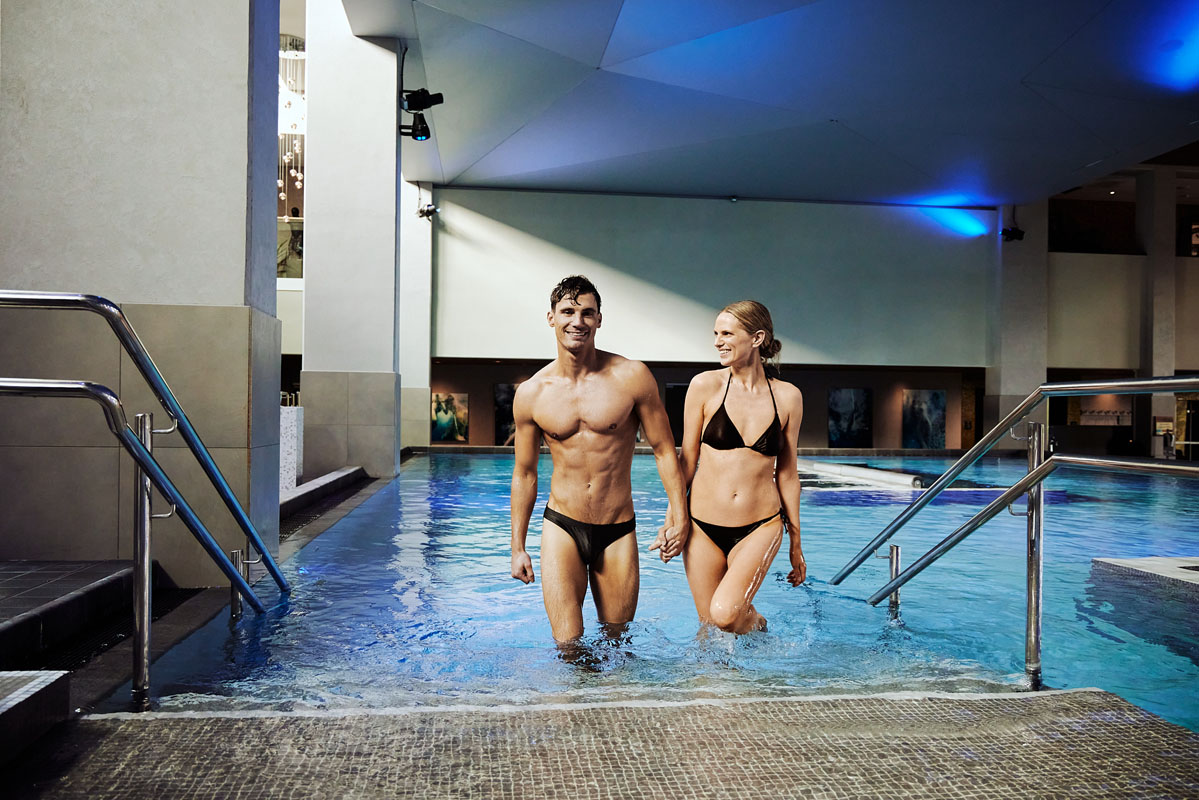 At The Well, we set the absolute highest standards for cleanliness and hygiene. Therefore, it is not permitted to wear swimwear in our saunas and steam baths, - except on Tuesdays when it is optional. Read more about The naked truth.
In all pools it is optional to wear swimwear every day.
If you wish to wear swimwear, it is only permitted to use The Well's own swimwear for reasons of hygiene and water spillage. See swimwear further down.