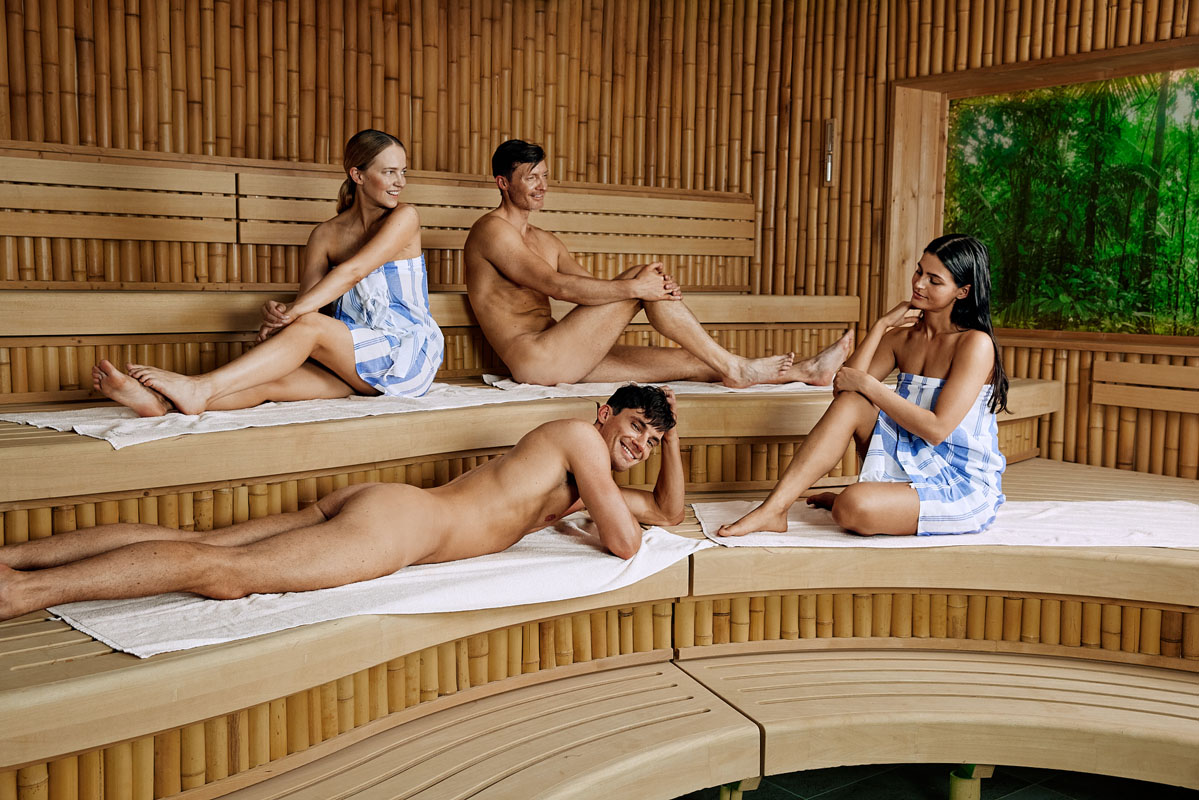 Why naked in the sauna?
For health and hygiene reasons, you are not allowed to wear swimwear in the saunas and steam rooms. It is important that all the skin on your body is exposed to the heat radiation, and that sweat can evaporate without being blocked and absorbed by swimwear that you then take with you into the pools.

Swimwear prevents the sweat from evaporating. Heat becomes "trapped" in the overheated skin, with the excreted substances imprisoned beneath your swimwear. This can cause irritated skin and eczema as the warm, enclosed environment inside the swimwear is a breeding ground for bacteria and fungi.