THE NAKED TRUTH
The naked truth is that you don't have to be naked at The Well. You can wear swimwear in all our pools, and cover up with a pesthemal, a Turkish cotton towel, in our saunas and steam rooms.

All the same, we do recommend going naked in our pools and saunas so that you can enjoy the full comfort of a continental spa experience.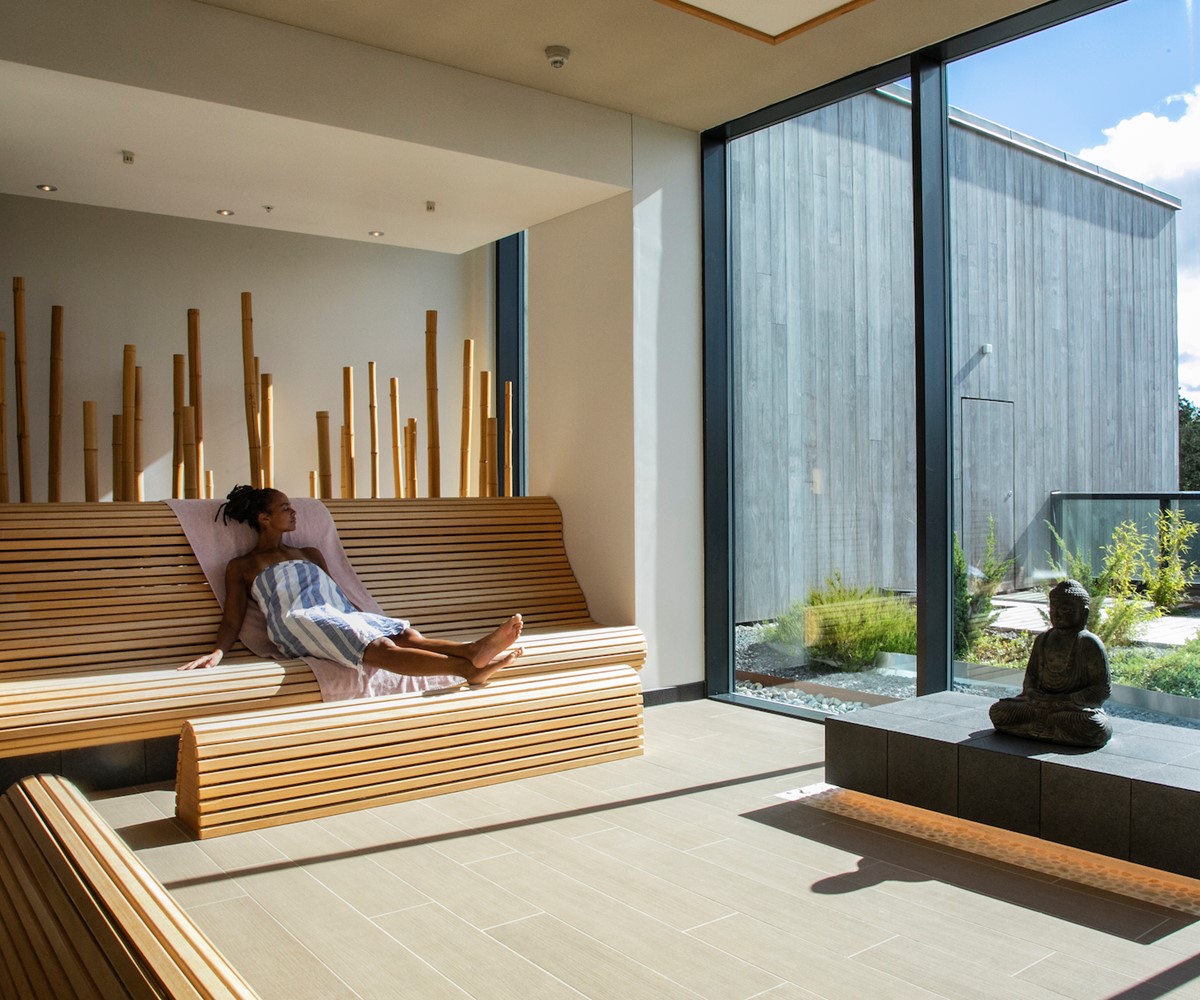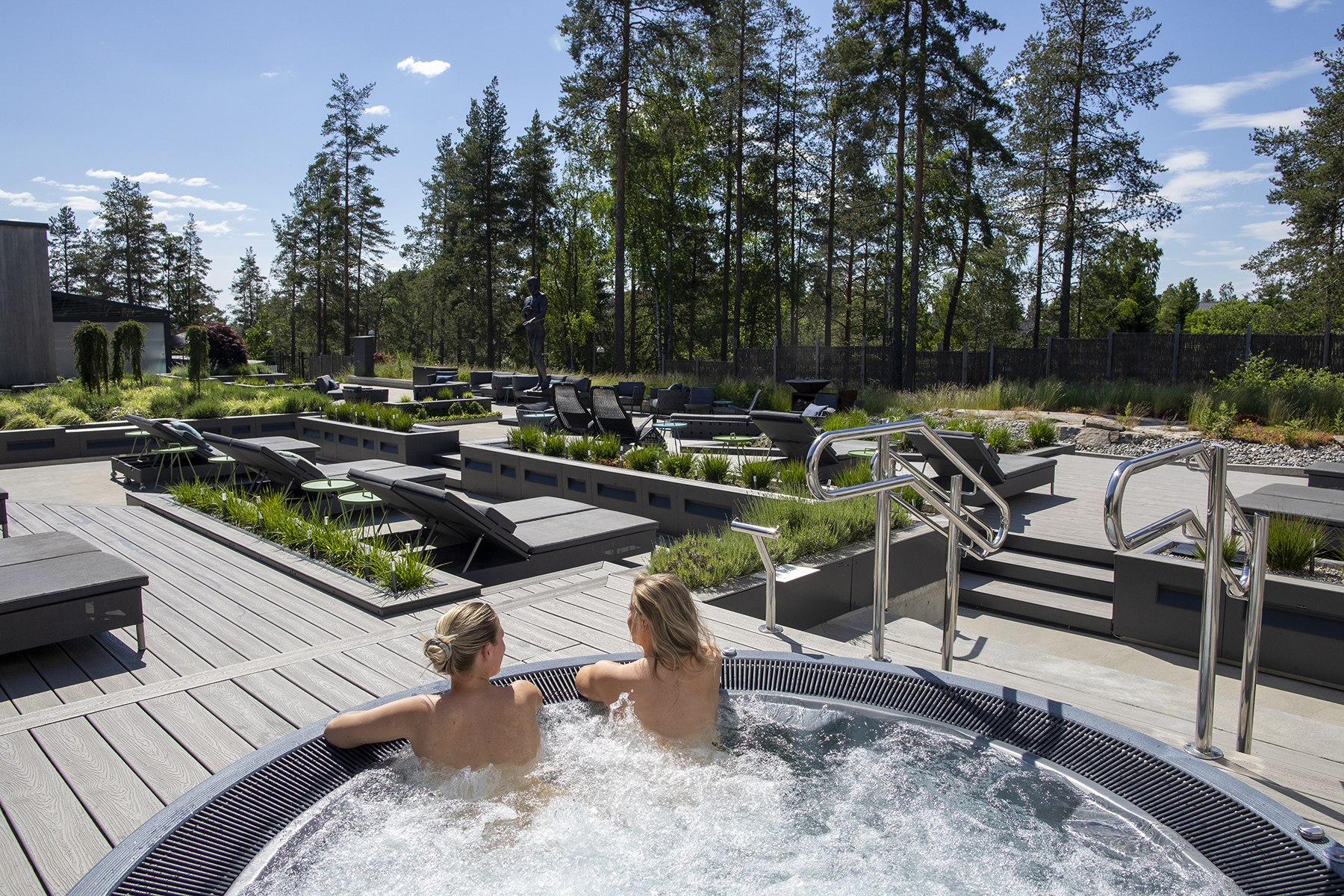 WHAT ARE THE BENEFITS OF BEING NAKED?
We have several reasons for recommending that you are naked when using our saunas and steam rooms. Not only is this in harmony with spa cultures from the continent, more comfortable and heightens the feeling of well-being, it is also more hygienic.

At The Well, we believe that being naked is natural. In other words, guests are naked when appropriate – in the pools and saunas. We do ask guests to cover up and wear their bathrobes when using other parts of The Well, out of respect for other guests.

When you are naked in a sauna, every part of your skin can benefit from the heat radiation. You can sweat freely and the sweat will evaporate rather than be absorbed by damp swimwear, making you feel sticky and uncomfortable.

Naked swimming feels extremely liberating, and your body can move as it has been designed for, in an element where you feel weightless.
HYGIENE
When you wear swimwear and sweat, the sweat does not evaporate properly. Sweat is a waste product, and is "trapped" by your swimwear, sticking to your skin. Your swimwear becomes a hot, confined climate, perfect for bacteria.

This is why we do not allow guests to wear swimwear in The Well's saunas and steam rooms. If you prefer to cover up, please use a pesthemal (Turkish cotton towel) and wrap it around you like a sarong.

After visiting the sauna or steam room, you must always shower naked to rinse off any sweat, keeping the spa area clean and preserving the excellent water quality in our pools. There are separate showers for men and women around the spa.

In summary, it is more hygienic to be naked when swimming in the pools and taking a sauna – but this is naturally your own choice, and you can always cover up with a pesthemal in those areas where swimwear is not permitted.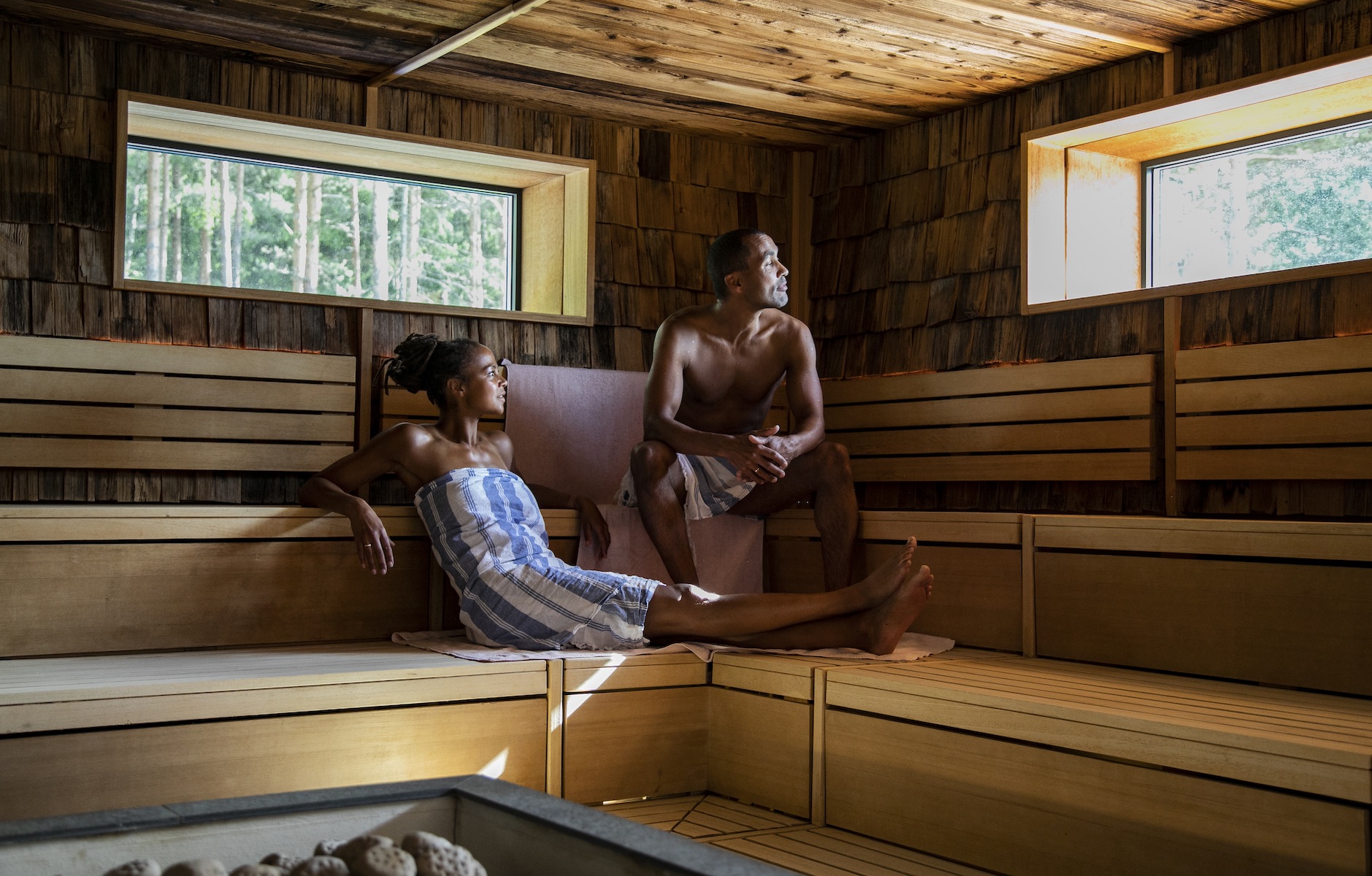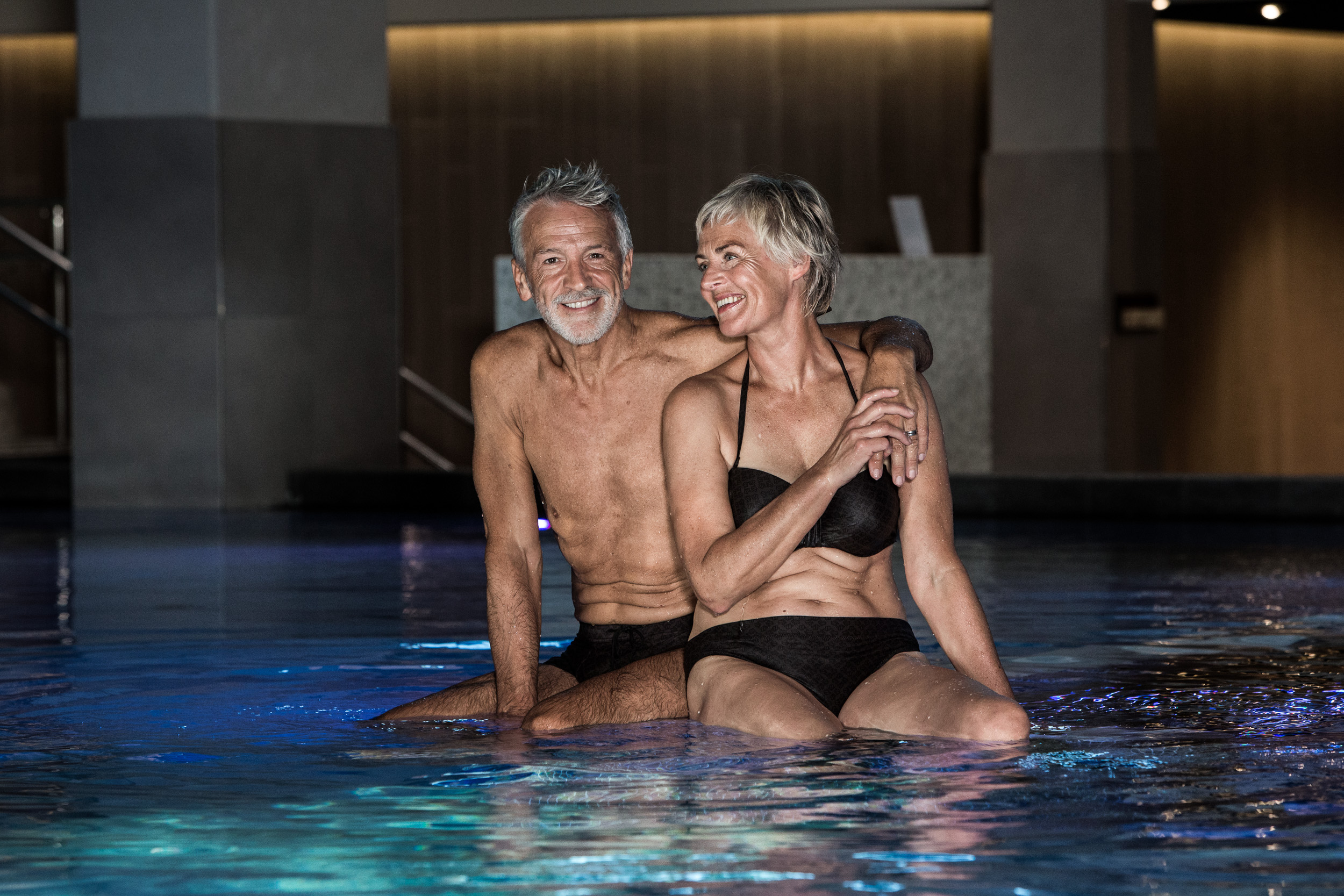 optional SWIMWEAR ON TUESDAYS!
This means swimwear is allowed in the saunas and steam baths. In the restaurant, bars, lounges and terraces, you must also wear a bathrobe over your swimwear. For hygiene reasons, we recommend showering naked.
If you do want to wear swimwear, you have to use the special swimwear designed and developed by The Well. You can choose between bikini, swimsuit, shorts and speedos, all of which may be purchased at reception on arrival. Take it home to wash afterwards, ready for your next visit.
On all other days of the week, it is up to you whether to use swimwear in the swimming pool and showers – and you can cover up with a pesthemal or towel in the sauna and steam rooms.
SWIMWEAR FROM THE WELL
If you do want to wear swimwear, you have to use the special swimwear designed and developed by The Well. This is special swimwear made to dry quickly, helping us keep our spa facilities clean and dry. You can buy our swimwear at reception and, of course, use this every time you visit The Well.
Triangle bikini: NOK 98
Underwire bikini: NOK 299
Swimsuit: NOK 145
Underwire swimsuit: NOK 349
Bathing trunks: NOK 95
Bathing shorts: NOK 145